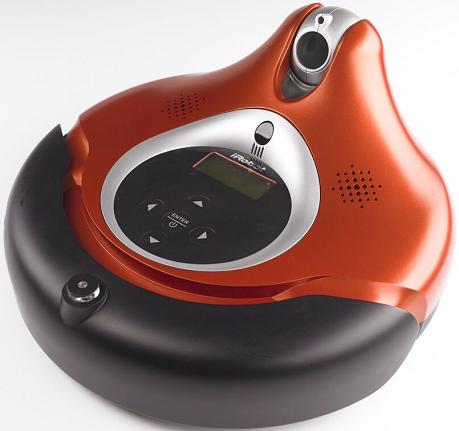 iRobot designs and builds robots that make a difference.
iRobot was founded in 1990 when Massachusetts Institute of Technology roboticists Colin Angle and Helen Greiner teamed up with their professor Dr. Rodney Brooks with the vision of making practical robots a reality.
In 2008, iRobot generated more than $307 million in revenue and employed more than 400 of the robot industry's top professionals, including mechanical, electrical and software engineers and related support staff. iRobot stock trades on the NASDAQ stock market under the ticker symbol IRBT.
iRobot's corporate headquarters are located in Bedford, Mass. The company also has offices in Virginia, North Carolina, Michigan, California, the United Kingdom, France, India, China and Hong Kong.
---
iRobot has made some of the world's most important robots.
iRobot Home Robots: The smarter way to get it done
iRobot's home robots are revolutionizing the way people clean – inside and out. More than 4 million home robots have been sold worldwide. The award-winning iRobot® Roomba® floor vacuuming robot is leading the charge. Roomba made practical robots a reality for the first time and showed the world that robots are here to stay. iRobot's acclaimed line of home robots also includes the iRobot Scooba® floor washing robot, the iRobot Dirt Dog® shop sweeping robot, the iRobot Verro™ pool cleaning robot and the iRobot Looj™ gutter cleaning robot.
iRobot Government & Industrial Robots: Protecting those in harm's way
iRobot's combat-proven government and industrial robots perform multiple missions – on the land and in the sea. More than 3,000 iRobot® PackBot® tactical mobile robots have been delivered to military and civil defense forces worldwide, performing thousands of dangerous search, reconnaissance and bomb-disposal missions while keeping troops out of harm's way. iRobot's line of government and industrial robots also includes the iRobot Negotiator™, an affordable surveillance robot for public safety professionals, and the iRobot Warrior, a large and rugged robot designed to carry 150-pound payloads. As a key partner in the U.S. Army's Brigade Combat Team Modernization program, iRobot is developing the next-generation Small Unmanned Ground Vehicle (SUGV). Seaglider™ and Ranger, iRobot's Unmanned Underwater Vehicles (UUVs), perform a variety of missions for maritime researchers and military planners.
--
As a pioneer in the robot industry, iRobot's goal is to drive innovation, serve as an industry catalyst and change the world by fueling the era of robots.
To support and encourage the development of robot technology, iRobot offers comprehensive resources for third-party developers, providing information and products that facilitate the creation and easy integration of new payloads, behaviors and capabilities on iRobot platforms. iRobot collaborates with external developers from government agencies, academic institutions and small and large businesses to create and bring to market innovations that help warfighters and public safety professionals tackle dangerous missions with less risk.
iRobot's Research Group performs cutting-edge research to meet the advanced needs of sponsors with integrated robotic solutions. The Research Group pursues R&D opportunities with leading academic research institutions, businesses and other technology innovators, leveraging experience as a systems integrator and putting together best-in-class teams of partners from a wide range of technology areas.
iRobot's unique and multi-faceted Educational Outreach Program, which includes classroom visits and tours of our company headquarters, is designed to inspire students to choose careers in the robot industry and become the roboticists of tomorrow. iRobot SPARK (Starter Programs for the Advancement of Robotics Knowledge) also brings the exciting, fun and educational world of robots into the classroom. A web portal resource for students, teachers and parents, SPARK helps teach science, technology, engineering and math in fun and interesting new ways. In addition, the iRobot Create(R) programmable mobile robot provides educators, students and developers with an affordable, pre-assembled platform for hands-on programming and development.
With nearly two decades of leadership in the robot industry, iRobot remains committed to providing platforms for invention and discovery, developing key partnerships to foster technological exploration and building robots that improve the quality of life and safety standards worldwide.