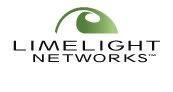 "And what does it (GOOTUBE) mean for Limelight, the content delivery network (CDN) that distributed a lot of YouTube video around the world? It just raised $130 million from Goldman Sachs Capital Partners, in part because it was showing so much growth. Limelight had YouTube as a customer, which clearly was helping drive some of that growth. It was placing large numbers of servers around the world to carry the video traffic. Google has its own network so won't need Limelight (though we'll have more next week about why this may not be a real problem for Limelight long-term.) "
Notes:
Although MSFT Live and Amazon (Unbox) is still a customer, Limelight's lost deal is a clear blow to the company and its future potential growth. As a comp: Vitalstream, prior to their acquisition announcement from Internap for $217M last week (
7x forward revenue multiple)
, had announced they lost MySpace as a customer (they are building an in-house solution), representing about 31% of third-quarter revenue of an estimated $7M. VSTH took a 28% stock price hit that day.