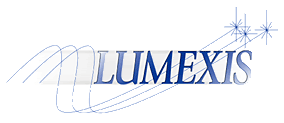 Lumexis Corporation, the technology company that created the Fiber-To-The-Seat™ (FTTS™) In-Flight Entertainment System, today announced the closing of a Series B venture funding round led by Zone Ventures, a leading early stage venture capital firm. Monitor Ventures and Angel investors have also participated in this round.
Notes:
The company was founded in 2003 and lists only 10 employees. Interesting description of Lumexis' FTTS product
announced
earlier this year:
Lumexis Corporation unveils its next-generation Fiber-To-The-SeatTM (FTTSTM) In-Flight Entertainment system at the Aviation Interiors Expo here this week (hall 9, stand B23). The result of nearly three years of work springing from proprietary aerospace optics technologies, the system provides unprecedented Gibabit-per-second bandwidth to each passenger screen. Installed with no electronic boxes under the seat or elsewhere in the cabin, this unique product promises entertainment options which have never before been possible, yet at a fraction of the weight and price of existing systems.
The company will likely need another round of financing down the road. Few VC's have invested in the airline technology space as there have been few exits and a number of high profile failures to speak of (e.g. last month's announcement of Boeing shutting down high-speed broadband airline service
Connexion
)