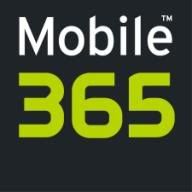 4.4x. acquisiton value / revenue multiple. Home run investment for early investor DFJ, and triple for fourth and final round investors Mayfield, IVP who invested at a $68M post in March 2004. New CEO since June 2006 likely to have made out well on the deal
"Sybase, Inc., leading provider of enterprise infrastructure and mobile software, today announced that it has signed a definitive agreement to acquire Mobile 365, the global leader in mobile messaging and content delivery, in an all cash transaction. The purchase price set forth in the definitive agreement is $425 million, which is subject to adjustment based on Mobile 365's working capital as of the closing date. Net of acquired cash, the transaction is valued at approximately $400 million. The transaction is expected to close in the fourth quarter of 2006, subject to regulatory approvals and other specified closing conditions. Headquartered in Chantilly, Virginia, Mobile 365 is privately held and backed by leading venture capital firms including Draper Fisher Jurvetson, Draper Atlantic Venture, 3i Technology Partners, Institutional Venture Partners, and Mayfield.

For its fiscal year ended March 31, 2006, Mobile 365 generated approximately $90 million in revenue. Sybase expects the acquisition to be accretive to pro forma earnings within 12 months following the close of the transaction."