"We are still investors in Akamai, but it appears that one of our core reasons has now become invalid.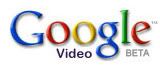 Originally, we assumed that the major (i.e. not The Long Tail, but that fat profitable part) video content authors would want to retain control over the advertising portion of their business, and not outsource to a third party. We assumed they specifically would not outsource to Google because they would want to ensure a number of competitive alternatives for their business existed first. We also believed they viewed Google as a competitor rather than a supplier. This delay would give Akamai the time to build a business providing advertising services to run atop its hosting infrastructure by leveraging its strong ties to media companies.
Our assumption appears to be breaking down, as Google deftly repositions itself as more of a mediator of video content rather than an author/owner. The WSJ article captures the leading edge of this trend very well. Google appears to be convincing major networks like CBS to allow them to host and monetize high value content. This is very negative for Akamai."